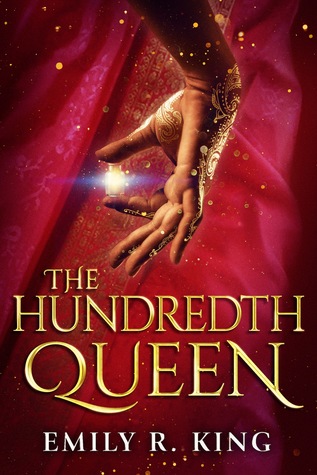 [BLURB]
In Emily R. King's thrilling fantasy debut, an orphan girl blossoms into a warrior, summoning courage and confidence in her fearless quest to upend tradition, overthrow an empire, and reclaim her life as her own.
As an orphan ward of the Sisterhood in the ancient Tarachand Empire, eighteen-year-old Kalinda is destined for nothing more than a life of seclusion and prayer. Plagued by fevers, she's an unlikely candidate for even a servant's position, let alone a courtesan or wife. Her sole dream is to continue living in peace in the Sisterhood's mountain temple.
But a visit from the tyrant Rajah Tarek disrupts Kalinda's life. Within hours, she is ripped from the comfort of her home, set on a desert trek, and ordered to fight for her place among the rajah's ninety-nine wives and numerous courtesans. Her only solace comes in the company of her guard, the stoic but kind Captain Deven Naik.
Faced with the danger of a tournament to the death—and her growing affection for Deven—Kalinda has only one hope for escape, and it lies in an arcane, forbidden power buried within her.
[MY THOUGHTS]
5 out of 5 stars
I'm shocked to see some of these ratings. If I read this in high school, I know I would've been going to class with only a few hours of sleep. The younger version of me that loved Hunger Games and Twilight would have LOVED this book.
This story has everything I enjoy. A strong heroine. Unbreakable sisterhood. Magical encounters. I couldn't put this down!
Yes, there is an insta-love chemistry, but I didn't find anything wrong with it. It's well written and extremely creative.
Hopefully the next books in the series keep up with this incredible momentum!