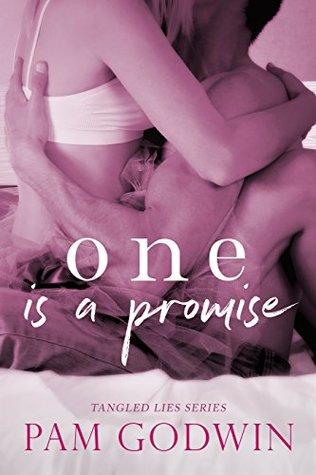 [BLURB]
One promise.
One forever.
One look and I knew Cole was mine. My dark rebel in leather. My powerhouse of passion, devastating smiles, and impulsiveness.
When his job sends him overseas, he promises to return to me.
A promise that's destroyed in the most irrevocable way.
Two years later, an arrogant suit invades my heartbroken loneliness.
Clean-cut and stern, Trace is everything Cole wasn't.
At first, he's a job that will rescue my dance company. But as he intrudes on my life, our hostile relationship evolves.
He knows I'm still in love with Cole, but his dedication is my undoing.
Then a catastrophic moment changes everything.
Promises resurface.
Lies entangle.
And an impossible choice shatters my world.
I love two men, and I can only have one.
[MY THOUGHTS]
5 out of 5 stars
Danni has always been a lively woman devoted and addicted to two things. Dancing and Cole Hartman.
Cole was her soul mate. Everything she did reminded her of him, and no other man has ever been able to fill the gap he created.
When Trace Savoy offers her a high paying job, everything changes. For the first time in years, she doesn't think about Cole. Her heart finally starts to heal, and she's able to move on.
Trace is rich, demanding, manipulating, and powerful. He's completely mesmerized by Danni, and he does everything he can to keep her. I seriously couldn't get enough of him!!!
This book is driving me crazy. Not only is this extremely hot and steamy, it's also heart breaking beautiful. Pam Godwin ripped and tore my soul into pieces. I'm adding this book to my favorite list. I need the next book NOW!