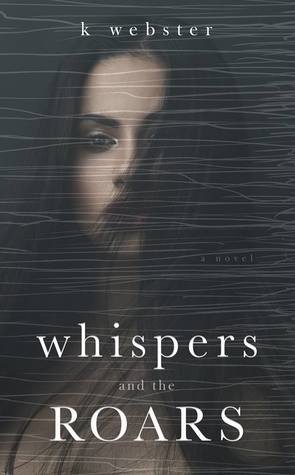 [BLURB]
When my eyes are closed, the monster can't ever see me.
When I sing a song in my head, the monster can't ever hear me.
When I pretend my bedroom is a playground where I play hide and seek, the monster can't ever find me.
The darkness should frighten me.
I should worry I'll find more monsters…monsters scarier than him.
But I'm not afraid.
It's safe here.
When I'm inside of my head…
He. Can't. Ever. Touch. Me.
Warning:
Whispers and the Roars is a dark romance. Strong sexual themes and violence, which could trigger emotional distress are found in this story. The abuse written in this story is graphic and not glossed over which could be upsetting to some. Proceed with caution. This story is NOT for everyone.
[MY THOUGHTS]
4.5 out of 5 stars
"Love is more fierce and unstoppable and f*cking crazy. Love always wins. That moral compass never stood a chance."
Whispers and the Roars
isn't like K. Webster's other books. This story is more touching and meaningful compared to her previous works. For me, the beginning started off a little slow, but once I passed through the first chapters, I couldn't stop reading.
My favorite thing about this book: The characters
Kady is a complex woman because of her dark past. Everyone in her neighborhood fears her because they think she's strange. The only anchor she has is Yeo.
Yeo is understanding, patient, and determined. He takes care of Kady whenever she needs help. The two have been together since childhood, but Kady pushed him away so that he could go to college. Meet the woman he deserves. But once he completed his degree, he came back for her.
The love between them is something not everyone will be able to understand. Their love is sometimes confusing, painful, and honest. Loved it!