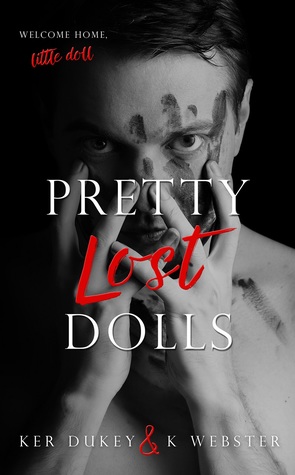 [BLURB]
18 only.
Benny had a dolly who was sick, sick, sick.
Just like him, his dolly needed darkness as a fix, fix, fix.
So they tormented and hunted and played tricks, tricks, tricks.
Together their sins a lethal mix, mix, mix.
Until Benny missed his dolly who was lost, lost, lost.
He needed to find her and love her at any cost, cost, cost.
Not wanting him and his dolly to be alone, lone, lone.
He made plans to bring his dirty dolly, home, home, home.
Have you ever touched another's soul with the essence of your own, breathed them in so they become apart of you?
I have.
Finally starting to live, feel and fall in love, amongst all the chaos surrounding me.
Dropping my guard and letting another into my heart.
I left my soul open.
I left my heart open.
I left the door open.
And he stole me.
Dillon…I'm sorry.
[MY THOUGHTS]
4.5 out of 5 stars
Cannot be read as a standalone
This series is so amazing! Pretty Lost Dolls continues where book 1 ended, but the POV changes between Jade, Dillon, and Benny.
We get to see what made Benny the way he is. And there are moments where you just feel sorry for him. He is one damaged man that I secretly cheer for.
The story consumed me so much, I read this in one day. And the ending is just brilliant.