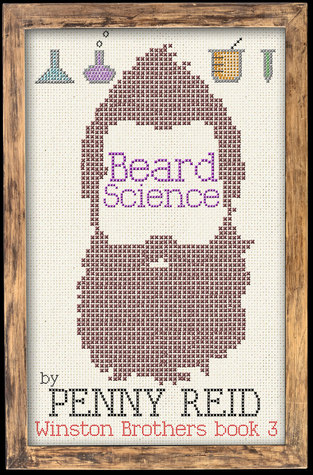 [BLURB]
Make a deal with the devil and you might get what you want, but will it be what you need?
Jennifer Sylvester wants one thing, and that one thing is NOT to be Tennessee's reigning Banana Cake Queen. Ever the perpetual good girl and obedient daughter, Jennifer is buckling under the weight of her social media celebrity, her mother's ambitions, and her father's puritanical mandates. Jennifer is officially desperate.
And desperate times call for Cletus Winston.
Cletus Winston is a puzzle wrapped in a mystery covered in conundrum sauce, and now he's in a pickle. Despite being convinced of his own omniscience, extortion by the exalted Banana Cake Queen of Green Valley has taken him completely by surprise. So... what's a maniacal mastermind to do?
Likely, the last thing you expect.
'Beard Science' is the third book in the Winston Brothers series, is a full-length romantic comedy novel, and can be read as a standalone.
[MY THOUGHTS]
5+ of 5 stars
Beard Science is going into my 'favorites' pile. It's a MUST READ! It blew me away. I enjoyed reading Penny Reid's previous book,
Grin and Beard It
, but this was absolute perfection.
Jennifer
Everyone just sees her as the Banana Cake Queen. People in her small town think she's simple minded with no backbone. Her mother dresses her up and puts her in front of cameras, and her father constantly puts her down.
What people don't know is that Jennifer pays attention to everyone in town. She knows details about her neighbors just from sitting around unnoticed in the sidelines and listening.
As a 22 year old woman, she's had enough. Jennifer wants to discover herself and make decisions for herself.
She knows that Cletus Winston is more than a mechanic. He's dangerous, cunning, and calculating. And he's the perfect man to help her find herself.
Cletus Winston
Cletus Winston is the most dangerous brother in the Winston clan. He has information on everyone, and he uses the information to get things done.
As a puppet master, he has a plan for everything. But when Jennifer enters his life, he becomes fixated and addicted to her.
Everything about this story is perfect. I loved the family gatherings, I loved the sausage jokes, and I loved all the precious moments. I can't wait to read the next books!