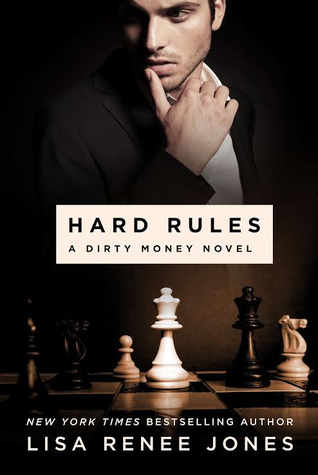 [BLURB]
Wall Street meets the Sons of Anarchy in the smoldering, scorching first novel in the explosively sexy new Dirty Money series from New York Times bestselling author Lisa Renee Jones.
How bad do you want it?
The only man within the Brandon empire with a moral compass, Shane Brandon is ready to take his family's business dealings legitimate. His reckless and ruthless brother, Derek wants to keep Brandon Enterprises cemented in lies, deceit, and corruption. But the harder Shane fights to pull the company back into the light, the darker he has to become. Then he meets Emily Stevens, a woman who not only stirs a voracious sexual need in him, but becomes the only thing anchoring him between good and evil.
Emily is consumed by Shane, pushed sexually in ways she never dreamed of, falling deeper into the all-encompassing passion that is this man. She trusts him. He trusts her, but therein lies the danger. Emily has a secret, the very thing that brought her to him in the first place, and that secret that could that destroy them both.
[MY THOUGHTS]
Shane Brandon was an ambitious lawyer headed for the top in New York City, but he returned to Denver to help his family's empire. His brother was making sketchy deals and bringing in dirty money to the company. This had to stop before the scandal ruined everything.
Everyone in Shane's family is cunning and calculating. There are only a few people he can trust. And Emily is one person that could easily be turned into his weakness.
Emily and Shane's relationship was supposed to be something temporary. Nothing serious. But Shane wants to know everything about her. He can't get enough of her because she keeps him grounded as he goes against his family.
While we see what is going on in Shane's life, everything about Emily is a mystery. Emily wants to tell him her past, but she can't. We really don't know what she's hiding from or what happened to her. I assume book 2 will be more about Emily, and I can't wait to see where this story will go.