[BLURB]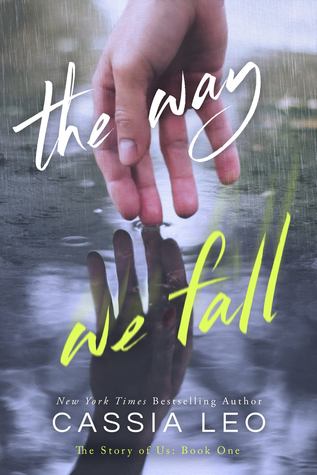 Maybe we shouldn't have fallen so fast and so willingly. Maybe we shouldn't have moved in together before we went on our first date. Maybe we should have given our wounds time to heal before we tore each other to shreds. Maybe we should have never been together. Houston has kept a devastating secret from Rory since the day he took her into his home. But the tragic circumstances that brought them together left wounds too deep to heal. Five years after the breakup, Houston and Rory are thrust together by forces beyond their control. And all the resentments and passion return with more intensity than ever. Once again, Houston is left with a choice between the truth and the only girl he's ever loved.
[MY THOUGHTS]
"If ever two souls were perfectly right and perfectly wrong for each other, it would be us."
I don't know what to say about this one. It will certainly make you feel. First, I have to give it to Cassia Leo because she can seriously write. She can spin difficult topics into gold. You might hate what goes on in the story, but when you read about the relationship, there is only one word to describe it. COMPLICATED.
"I was always ready to belong to Houston. But I was not ready for what came after."
Rory was always in love with her best friend's brother, Houston. She followed him to college and admired him at a distance. When her best friend committed suicide, everything in Rory's life shattered. She didn't know why it happened… Why did she leave without any explanation?
There just so much that happens between Rory and Hudson. It isn't a light book, but there were some happy moments. Rory is so witty and sarcastic. I fell in love with her character instantly. My feelings for Houston are hard to describe. Even though he did some questionable things… I still <3 him. I ready for book 2!