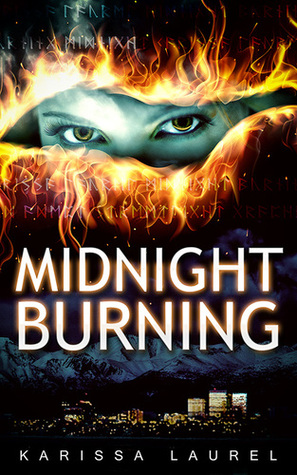 [BLURB]
Solina Mundy lives a quiet life, running the family bakery in her small North Carolina hometown. But one night, she suffers a vivid nightmare in which a wolfish beast is devouring her twin brother, who lives in Alaska. The next morning, police notify her that Mani is dead. Driven to learn the truth, Solina heads for the Land of the Midnight Sun. Once there, she begins to suspect Mani's friends know more about his death than they've let on. Skyla, an ex-Marine, is the only one willing to help her.
As Solina and Skyla delve into the mystery surrounding Mani's death, Solina is stunned to learn that her own life is tied to Mani's friends, his death, and the fate of the entire world. If she can't learn to control her newfound gifts and keep her friends safe, a long-lost dominion over mortals will rise again, and everything she knows will fall into darkness.
[MY THOUGHTS]
There was so much going on! I don't know how to describe the book without ruining any of the surprises.
Solina is a simple girl from a simple town. She's comfortable working hard at the family bakery every day. When she gets news of her twin's death, she finally leaves her bubble for the first time to take care of her brother's things in Alaska. The official reports said he was killed by an animal. Her dreams and premonitions tell her there's more to it... and she is not going to stop until she finds out who/what killed her brother.
In Alaska, she meets her brother's friends. Some of them even help her on her quest, but there are secrets everywhere.
The story had some romance, but it wasn't intense. I hope there's more heat in the next book. I loved the action and fantasy. I need book 2 now!