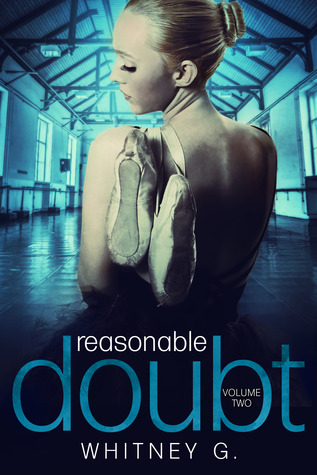 [MY THOUGHTS]
Did I just read all 3 books in one night?
YES, I DID! And it was wonderful!
Andrew is a jerk, especially to women. He says a lot of mean things, but it just made me fall in love him more. His painful past keeps him from forming a lasting relationship... until he meets Aubrey.
"Is there super-glue on my floor? Is that why you're still standing there?"
"Could you help Miss Everhart find her way out of my office? And could you please have the janitor check my floors for f*ing superglue?"
Although I killed this series quickly, they're pretty short. My only wish was that it was longer.
[BLURB]
My cock has an appetite.
A huge and very particular appetite: Blonde, curvy, and preferably not a fucking liar... (Although, that's a story for another day.)
As a high profile lawyer, I don't have time to waste on relationships, so I fulfill my needs by anonymously chatting and sleeping with women I meet online.
My rules are simple: One dinner. One night. No repeats.
This is only casual sex. Nothing more. Nothing less.
At least it was , until "Alyssa"...
She was supposed to be a 27 year old lawyer, a book hoarder, and completely unattractive. She was supposed to be someone I shared law advice with late at night, someone I could trust with details of my weekly escapades.
But then she came into my firm for an interview—a college-intern interview, and everything fucking changed...