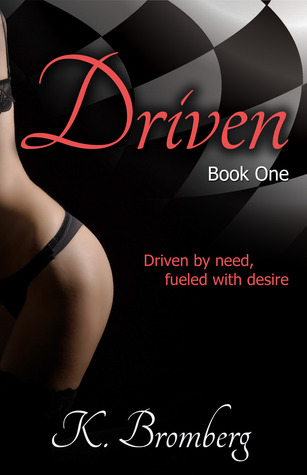 Feeling a little lost after finishing Fifty Shades of Grey? Try this series. It won't disappoint.
[BLURB]
From New York Times Best-Selling Author K. Bromberg comes an unforgettable series about lust, love, redemption, and healing...
Our paths should never have crossed.
Colton Donavan was arrogant, exuded that bad boy vibe, and embodied everything I never wanted. And yet all it took was one night, one hallway, and one stolen kiss for me to know I hated him and desired him instantly.
My heart was healing. His soul was damaged. But with one bid, one little boy, and one carnival date, I couldn't walk away and he wouldn't let me in.
This is our story. Our fight. Our perfectly imperfect love.
This series was amazing, and it will definitely heat up your engine. I fell in love with all the characters!
This year, K. Bromberg released book 4,
Aced,
and I can't wait to read it!
Colton's POV is in Raced (#3.5), but please save your money for something else. I thought it was hard to get into because it was so fragmented as it spans across all three books. Maybe I would of enjoyed it more if I read it at the same time as the other books, but it would of required a lot of going back and forth.